Could you save money by carrying out a mortgage review and shopping around?
A home is the most expensive purchase most people ever make. As an owner, you will benefit from expert advice on the condition of your property – whether you plan to live in it, rent it out or sell it. A mortgage review will help you make an informed decision.

Is your current mortgage competitive?
Is your current mortgage as competitive as the best new deals on the market today? It's no secret that the mortgage market is a highly competitive one. New products, new rates and better deals appear all the time, meaning there could be huge potential for homeowners to get better value somewhere else.
Regular mortgage reviews are an effective way of keeping an eye on the current market and could save you money in the long run.
Talk to us about your mortgage review and remortgage.
Use a mortgage review to switch to a better deal
If appropriate to your particular situation, you could save hundreds – perhaps thousands – of pounds by shopping around, so it's a good idea to review your mortgage at least once a year to check whether you should switch to a better deal. Ideally, you should keep a regular eye out for better mortgage deals – new ones are coming onto the market all the time, and, if you're not locked into a fixed or discount rate deal with an early repayment charge, it could be worth your while changing lenders (remortgaging) at any time.
Early repayment penalties
You should carry out a mortgage review when interest rates change to see how your current deal compares to new deals that have come onto the market. This is because the change of interest rates will affect how competitive your current deal is when your current mortgage deal comes to an end – your rate may increase once a year if you're not tied in to deal with early repayment penalties. If you do nothing when rates change or your mortgage deal ends, you could lose out to many better deals that are available in the market.
It's a good idea to set up a reminder to review your mortgage once a year – or before your current fixed deal ends. You could save yourself hundreds of pounds! Typically, it's prudent to set a diary reminder to start shopping around at least three months before your current fixed or discount deal reverts to the lender's standard variable rate.
Reduce your mortgage term
When you make the switch (or remortgage), if monthly payments are going to be lower, you can choose either to make reduced payments or – better still – stick to your original payments and reduce the mortgage term.
Although you can often reduce your payments by switching, bear in mind that there are a number of costs associated with remortgaging. There may be high early repayment charges to pay if you are leaving before the initial locked-in period of your mortgage expires. There are unlikely to be charges if you are on your lender's standard variable rate.
Leave your current lender
Your new lender may charge you valuation and legal fees, although these are often waived if your remortgage is successfully completed. There is also likely to be an exit fee to pay when you leave your current lender, so factor this into your costs. There is also usually a booking or arrangement fee to pay on the new deal – you can opt for a fee free deal to avoid this, but you may end up paying a higher interest rate as a result. We will ensure that you are able to weigh up the total cost of any remortgage against the savings you'll make before you actually take the plunge and remortgage.
New mortgage regulations
Since April 2014, lenders have to look much more closely at whether you can afford a mortgage because of new mortgage regulations. This means it may take longer than you're used to, and you'll have to provide proof of your income and all your outgoings. You could be asked for your payslips and bank statements to prove your income, or your tax returns and business accounts completed by an accountant if you're self-employed.
Mortgage affordability
Your outgoings will be set against your income to see how affordable your mortgage is. They will look at your other debt repayments, household bills and living costs such as travel, childcare and entertainment. The lender will also check how you would cope with an increase in the interest rate or changes in your lifestyle such as losing your spouse or partner's income in the case of couples.
Check remortgage costs
Before you switch, we'll check your remortgage costs and contact your current lender to see what deals they will offer you. If you're on an interest- only mortgage, you will find lenders will look closely at your repayment plan to make sure it's on track to pay back the original loan at the end of the mortgage. If it isn't, you may find it difficult to switch to a new interest- only mortgage. Lenders will accept different repayment plans such as regular savings and investments, using future bonus payments with supporting evidence, and the future sale of a valuable asset backed by an up-to date valuation certificate.
What can I do now?
Call 0330 3322 614
& speak to one of our advisers
What can I do now?
Call 0330 3322 614
Speak to one of our advisers
---
YOUR HOME MAY BE REPOSSESSED IF YOU DO NOT KEEP UP REPAYMENTS ON YOUR MORTGAGE
---
Content of the articles featured in this website are for your general information and use only and is not intended to address your particular requirements or constitute a full and authoritative statement of the law. They should not be relied upon in their entirety and shall not be deemed to be, or constitute advice. Although endeavours have been made to provide accurate and timely information, there can be no guarantee that such information is accurate as of the date it is received or that it will continue to be accurate in the future. No individual or company should act upon such information without receiving appropriate professional advice after a thorough examination of their particular situation. We cannot accept responsibility for any loss as a result of acts or omissions taken in respect of any articles. 
Summary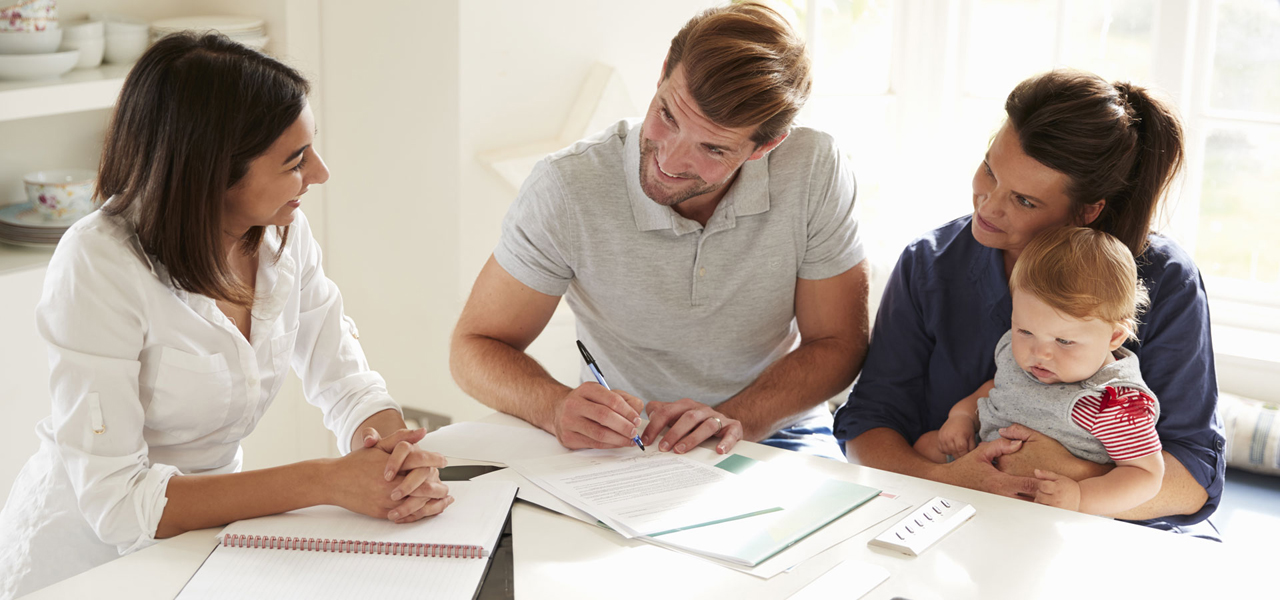 Article Name
Description
Regular mortgage reviews are an effective way of keeping an eye on the current market and could save you money in the long run.
Author
Publisher Name
Publisher Logo