In today's market its best to get your finances looking their best, before you embark on your mortgage journey. But, if you really don't know where to start, then we have put together 8 tips on how to get the best from your credit report.
Check your credit file regularly.
It is best to check your credit file regularly to ensure that there is no missing or incorrect information. In a Which? survey of over a thousand households, 53% said they hadn't checked their credit score or ever obtained a credit report. Checking your credit file will bring up your credit history and if there are any mistakes or anomalies, then you can bring this to the credit reference agencies attention for amendment.
Also, remember that the different credit agencies gather information slightly differently, so it's always best to check what information each one hold. The main ones are Equifax, Transunion and Experian. We recommend getting a credit report from Check My File as it gets information from all three of these.
Are you on the Electoral Roll?
Being on the electoral roll allows lenders to confirm that you live at the address on the application. This can improve your credit report.  You can register to vote online at any time by heading to https://www.gov.uk/register-to-vote
Space out your credit applications.
A number of recent applications for new credit could damage your credit score as applications will leave a "footprint" on your file. It would be wise to space out applications. A number of Rejected attempts on your credit file in a short space of time could suggest that you are in financial difficulty.
Close old credit accounts
Mortgage Lenders may look at the amount of credit you currently have access to, as well as the amount of debt you owe. Closing old credit accounts such as credit cards, store cards, mobile contracts and accounts that you don't use or need anymore would be a smart move to streamline your credit file.
Don't take your spending up to the limits
Mortgage Lenders will take into consideration how much credit you have available, as well as how much debt you have. It is recommended to keep your balances below 50% of your agreed limits.
Don't miss or make late payments
Missed and late payments can stay on your credit file for up to six years and can do damage to your credit score. If a recent late payment was due to circumstances beyond your control, it may be possible to talk to your credit or utility provider and see if you can get this marker removed.
Financial associations link your credit report with theirs.
Opening a joint account or joint mortgage with a partner, friend or family member will create a "financial association" between you. This will lead Mortgage Lenders to not only look at your finances, but also your association's finances.
Allow your Rental Payments to improve your credit file.
If you are a Private or social housing tenant, you can now use your regular rental payments to improve your credit report.
Third parties organisations Credit Ladder or canopy are working with Experian through The Rental Exchange. By paying your rental payments to your Landlord or Letting Agency through these companies will allow them to let Experian know whether the payment has been made on time. This can then be viewed by Mortgage lenders.
Forces Family Finance are qualified, whole of market brokers who specialise in dealing with military personal and their families, that is because we are all from forces families ourselves. We can help you with all of the above, and our initial advice service is free of charge.
Please get in touch on 033 033 22614 or email us customerservices@forcesfamilyfinance.co.uk
Summary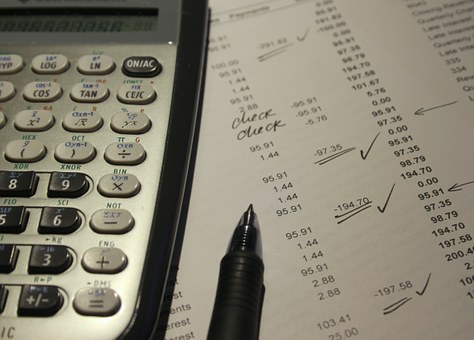 Article Name
Getting your credit report mortgage ready
Description
In today's market its best to get your finances looking their best, before you embark on your mortgage journey. But, if you really don't know where to start, then we have put together 8 tips on how to get the best from your credit report
Author
Publisher Name
Publisher Logo