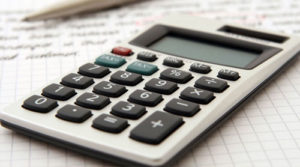 If you saw our recent post about what Benefits you could be entitled to you might be wondering how to figure out what you can get, without having to check each individual benefit.
What do I need to do?
Firstly, you need to look up how much money you (and any partner that lives with you) earn by looking on your payslips.
If you're currently in receipt of any benefits, make sure you have that information to hand, along with recent bank statements for both you and your partner if they live with you.
Also look up your housing costs. If you're living in Military Accommodation it will go down as private housing.
How do I work out what benefits I'm entitled to?
Luckily, Turn2Us has a handy calculator on their website to enter your details and find out what you could get. If you want to figure out if you would be better off working or not working, there is another calculator you can use online to work that out too.
Wrap-around Childcare
If you or your partner are serving in the Military, then don't forget you can claim for up to 20 hours per week per child (aged 4-11) of before and after school childcare. Both partners must each have an adjusted net income of £100,000 or less per year, and the childcare provider must also be registered with Ofsted.
For more details see the Government Website.
We hope this post has been helpful, if you're struggling with the high costs at the moment, we recommend downloading our budget planner linked below as a first step to seeing where you're at.
Note: All information correct at time of writing.