At Forces Family Finance we wanted to feature all the winners of the 2020 Milspo Awards and this year's Milspo Collaboration Award Winner is Carrie Moss from The Military Matchmaker!
About Carrie
Carrie is a military wife and a Mum of 3, an X-Forces Midlands Ambassador and a Milspo Business Network Ambassador, who is predominantly known as 'The Military Matchmaker' or 'The Dating Girl.'
Carrie is also a certified Life Coach and Mentor, a Dating and relationship coach, an NLP practitioner and Psychology student.
Carrie is passionate about collaboration and works with other independent professionals in the industry, and has proven record of connecting with people, not just the Milspo community. The highlight of her 2020 was bringing national coverage from BBC news to one of our small Milspo businesses, which is why she is the winner of this award.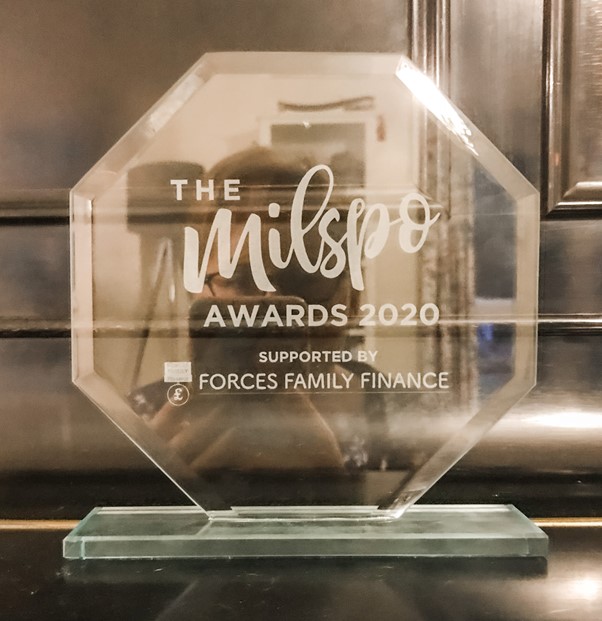 About Military Matchmaker
Before opening Military Matchmakers doors, Carrie worked in the dating industry as Director of Matchmaking and Memberships, gaining many years of personal matchmaking experience.
With a sister business, in Adult Health and Social Care, that shares the mission to combat loneliness, Carrie has an enhanced DBS check and a solid understanding of empathy and compassion in the new world of dating.
Links
If you want to learn some more about Carrie and what she does, you can check out her socials below:
Instagram – @militarymatchmaker
Facebook – militarymatchmaker
Twitter – @militarymatchuk
LinkedIn – militarymatchmaker