There are extra costs to think about when going on holiday or travelling, especially during the school holidays. Here's how you can help keep track of your spending.
According to research conducted by a popular high street bank*, despite 58% of us making a holiday budget, the average overspend on holiday is a huge £220 more than planned each year.
So how can you be sure to stay on track as much as possible on your holidays? Here are our top tips:
Mobile Phone bills
Avoid huge bills for calls or roaming charges if going abroad by contacting your service provider and checking what rates they charge. Check if the hotel or accommodation you are staying at has Wi-Fi, and if so USE IT. Until you can connect to Wi-Fi, keep your phone in airplane mode and turn off your phone's data roaming function. We're sure you can live without Facebook for a few hours.
Travel and Accommodation
When booking your travel and accommodation, make sure that you shop around to find the best deal. This may be well in advance or a last-minute deal, whichever suits you. Also check the company and hotel's policy on cancellation or amendment of dates or details; especially important if you are a military family! The last thing you want is to be stung with a huge cancellation fee if a deployment comes up. Also, if you are flying, double check the airline's baggage allowances before you leave home and invest in a set of hand held baggage scales to ensure that everyone's bags are within the allowable limit, so that you are not hit with excess baggage charges before you even take off!
Food and Drink
Make sure that you check the food and drink inclusivity of your holiday; are you self-catered, half board or full board? Are drinks included? Are there tea and coffee making facilities in your room? Also, be weary of mini bars – drinks are often extortionately priced but not always advertised as such! If you have opted for self-catered, make a clear budget of your daily spend on food and drink per person in your party and stick to it as much as possible.
Out and About
When out on day trips, check the ticket prices for popular tourist attractions before you leave, and purchase your tickets in advance, where possible, to save a few quid. Have a look at which attractions (if any) offer Armed Forces discount, and if there are any online offers available. Most of the time, buying tickets on the day can work out a lot more expensive.
Pre-holiday Planning
If travelling abroad, shop around for the best foreign exchange rates to get the most for your money. Avoid buying your currency at the airport / on board your ferry wherever possible, as these quite often end up being a lot more expensive as their rates aren't as good. Also make a list of all the holiday essentials that you'll need for your family, like sun creams, sunhats, flip flops, etc, so that you don't have to panic buy them at the airport or at a service station, where they will more than likely be overpriced. Preparation is key, as over 18%* of overspending is as a result of holidaymakers having to buy things that they forgot to pack.
Budget!
If you haven't already, download our FREE monthly budget planner which will help you keep a track of your finances every month, but also allow you to easily create an affordable holiday budget which is affordable.
If you would like further advice around your finances, or help with budgeting, then why not get in touch with us, and one of our friendly advisors will be happy to help. You can call us on 0330 3322 614 (local rate) or email us at customerservices@forcesfamilyfinance.co.uk.
*Figures from Research conducted by Natwest
Summary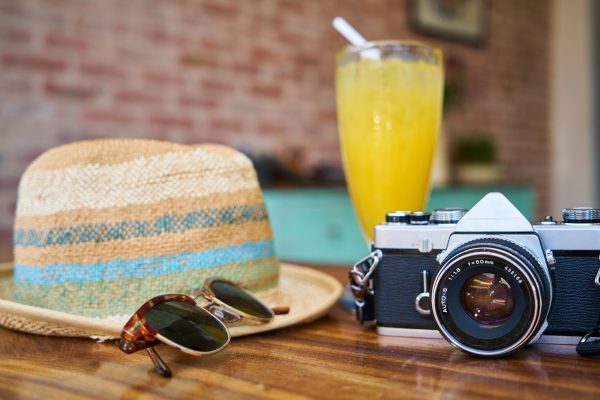 Article Name
How to control your summer spending
Description
There are extra costs to think about when going on holiday or travelling, especially during the school holidays. Here's how you can help keep track of your spending.
Author
Publisher Name
Publisher Logo