Working during 2020 was a difficult time for everyone, and we all had to get used to working in different ways, whether it be from home, socially distanced in an office or on furlough. 
At Forces Family Finance, we thought that we would share our experiences in case it could be of help to anyone, or just to make you aware that you are not alone. 
Like many businesses we faced unique problems. Thankfully we were already set up to work remotely with clients and as a work force when required, so there wasn't much adaptation needed there, however as an industry it has been a very challenging time on all accounts. So here are some of the things we have been doing to navigate our way through the pandemic.  
Working from home
We were all working from home for the majority of 2020 – as most people were – but we made sure to stay in contact regularly via Microsoft Teams and always tried to make our calls video calls where we could for a bit of 'face to face' time.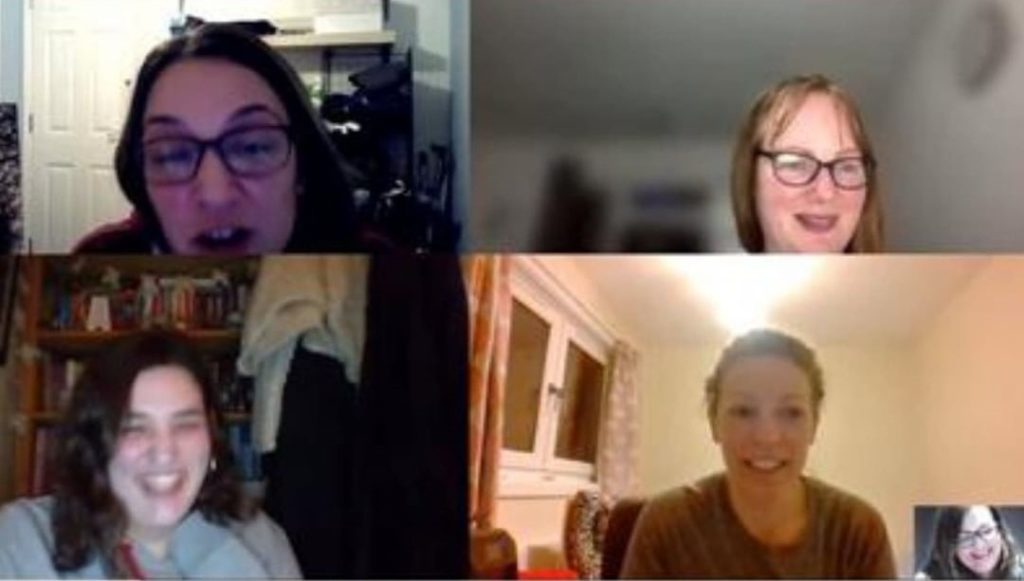 We also scheduled in a team 'check in chats' for one evening each week, where we could socialise without talking about work. 
As time went on some of us were struggling with our home-work environments, so we drew up a schedule that would allow us to take turns once a week to conduct essential activities such as post, security check, phone messages etc at the premises safely and covid securely. Each time the office would then get cleansed down for the next person. This helped to break up the monotony of the week and started a lovely gesture from one team member of a monthly well-being gift! It is always a nice surprise to turn up at the office and see what goody has been left on your desk by Lisa. We have had all sorts from face masks to grow your own bonsai's!   
Furlough
Millions of people have been put on furlough during lockdown, and a lot of people have still not been able to go back to their office since this began, so we wanted to share some thoughts from a team member who was on furlough last year. 
'I started my role in December 2019 and had to start working from home after only a few months which at first I found very difficult as I struggled to manage my own workload but having regular calls with the team and being able to message everyone directly throughout the day via Microsoft Teams was very helpful. I was then furloughed for a month, but I still attended the weekly team meetings which helped to make me feel still a part of the team and stay aware of what was going on so I didn't feel too overwhelmed when I went back. My manager also sent a book and some mindfulness activities in the post to keep me busy and let me know she was thinking of me' 
If you're struggling on furlough, take a look at this article by mind.org.uk
Back in the office
Since the lockdown restrictions have started to lift, we have made an effort to plan team activities and days out to help boost morale and ensure that everyone in the team knows all their efforts during lockdown have been appreciated, and it also helped to give us that much needed sense of normality! 
We celebrated our first day back in the office with a socially distanced picnic/meeting at the fort, and took a trip to London during the brief reopening last year back to meet up with the members of the team who lived further afield. The fresh air, sunshine and socialising did us all the world of good.

Support
If due to works activities/policy you are still working from home, you can find some tips for home working here, or if you want some extra support, you can check out these resources